---
Poptropica English: Featuring a unique combination of beautiful online class materials and fun-filled online activities, songs and games, Poptropica English Islands creates a world of excitement and adventure that children won't want to leave.
The unique Poptropica English Island Adventure Game allows pupils to learn by playing in a fun, online digital environment with familiar characters from their online classroom materials. Learning is extended beyond the books for pupils to have more exposure to English.

ESITY primary course system map
Developing self-learning ability
Participation before the class
Preview video (3-25 minutes)
Learning key knowledge before the class from different types of videos.
Strong interaction in class
Individual or group online class (25/50 minutes)
High quality international teachers bring pure English input in a live online class. They let children think and talk more.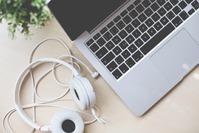 After class consolidation
Online homework (5-20 minutes)
Online homework to consolidate the key knowledge of the lesson.
David D.
I found this company who are doing live video interactive online courses with books, videos and even the adventure game on mobile phone. We were afraid about efficiency of online language training, however I was amazed how boys are taken by the style of the courses. And its not really costly cca 6-7 EUR per 25min (ideal timeframe for kids to focus).

Explore full English environment for immersion learning

1-on-1 or small group live interaction, possibility to have pure Engish pronunciation, perceive multiculturalism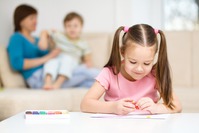 Immersion teaching mimics the mother tongue learning environment
International teachers guide children into a mother-like learning environment. Naturally acquired knowledge-rich pure English.
Children in future multicultural world will need to speak other languages more than ever before. That is why more and more parents want their children to learn a foreign language early. Take the opportunity to have English classes for your child in the comfort of your home or anywhere else with our Online Language University.