---
My Little Island takes students on an exciting fantasy-island adventure through their pre-literacy years. Child-centred themes, fun games, catchy action-packed songs, highly visual stories, CLIL and phonics awareness lessons develop the cognitive, emotional, and social skills of the whole learner.
ESITY pre-school course system map
Developing self-learning ability
Participation before the class
Preview video (3-25 minutes)
Learning key knowledge before the class from different types of videos.
Strong interaction in class
Individual or group online class (25/50 minutes)
High quality international teachers bring pure English input in a live online class. They let children think and talk more.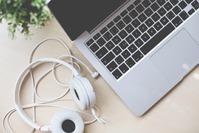 After class consolidation
Online homework (5-20 minutes)
Online homework to consolidate the key knowledge of the lesson.
David D.
I found this company who are doing live video interactive online courses with books, videos and games. We were afraid about efficiency of online language training, however I was amazed how boys are taken by the style of the courses.
Explore full English environment for immersion learning

1-on-1 or small group live interaction, possibility to have pure Engish pronunciation, perceive multiculturalism
Immersion teaching mimics the mother tongue learning environment
International teachers guide children into a mother-like learning environment. Naturally acquired knowledge-rich pure English.
Young children learn intuitively and faster than at a later age. That is why more and more parents want their children to learn a foreign language before they start school. Take the opportunity to have English classes for your child in the comfort of your home or anywhere else.