Wider world reflects the way that today's teens access information and entertainment: from the internet, using personal devices such as tablets, laptops and mobiles. The content and the style in which it is presented is designed to inspire and challenge teenagers.

The combination of authentic and engaging videos from the BBC with Pearson's ELT expertise gives teenage learners everything they need to acquire the language at a deeper cognitive level.
ESITY low sec course system map
Developing self-learning ability
Participation before the class
Preview video (3-25 minutes)
Learning key knowledge before the class from different types of videos.
Strong interaction in class
Individual or group online class (25/50 minutes)
High quality international teachers bring pure English input in a live online class. They let children think and talk more.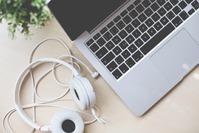 After class consolidation
Online homework (5-20 minutes)
Online homework to consolidate the key knowledge of the lesson.
Explore full English environment for immersion learning

1-on-1 or small group live interaction, possibility to have pure Engish pronunciation, perceive multiculturalism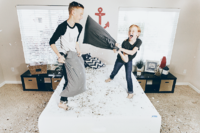 Immersion teaching mimics the mother tongue learning environment
International teachers guide children into a mother-like learning environment. Naturally acquired knowledge-rich pure English.
Children in future multicultural world will need to speak other languages more than ever before. That is why more and more parents want their children to learn a foreign language early. Take the opportunity to have English classes for your child in the comfort of your home or anywhere else with our Online Language University.